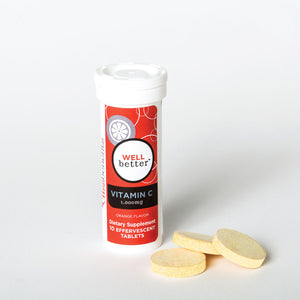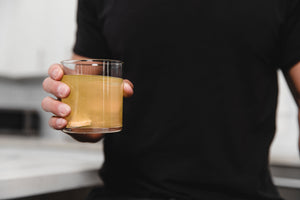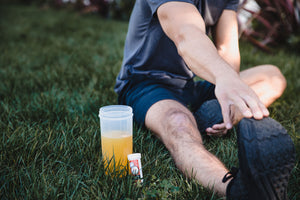 Product image 1

Product image 2

Product image 3

Does drinking water feel like a chore? Tired of forcing yourself to swallow giant horse pills just to support your body with essential vitamins and nutrients? With FizzBenefitz you can solve both problems at once! Transform your ordinary water into a great tasting, all natural, convenient, customizable, low calorie vitamin-packed beverage with FizzBenefitz Effervescent Vitamin C + Zinc. With refreshing natural orange flavor, plus 1000mg of Vitamin C and 9mg of Zinc, one tablet packs more power than 13 glasses of orange juice without the sugar! Turn your water into a treat that keeps you hydrated and provides essential nutrients to support your immune system.* Hydration plus nutrients? That's a better life with bubbles. 
Provides vitamin C (1000mg) and zinc (9.3mg)
Natural orange flavor
No sugar or carbohydrates
Promotes immune health*
10 tablets per container
Supplement Facts
Usage Instructions
Ages 14 and up: Drop 1 tablet in 4-6 oz of water, let dissolve and drink. For lighter flavor, mix with more water.

If you are pregnant, nursing, or taking medication, consult your doctor before use. Do not exceed suggested use. Keep out of reach of children.
Product Videos